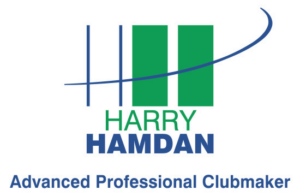 Herzlich willkommen!
Mein Name ist Harry Hamdan. Ich bin ein zertifizierter und international akkreditierter Advanced Professional Golf Clubmaker. Bereits im Jahr 1993 eröffnete ich in Wegberg mein eigenes Golfstudio, in dem sich alles um das Golfspiel und um Golfequipment dreht. Meine Fertigkeiten in der Herstellung und Anpassung von Golfschlägern an spezifische Spielerbedürfnisse konnte ich im Laufe der Zeit immer weiter verfeinern. 
Seit einigen Jahren leite ich auch den Harry´s Proshop am  Golf- und Landclub Schmitzhof in Wegberg. Neben dem Verkauf von funktionaler Golfmarkenbekleidung bin ich hier als offizieller Clubmaker für die Reparatur, Wartung und Montage von Golfschlägern zuständig.
Der Schmitzhof ist autorisiertes Mizuno Fitting Centre, so dass mir vor Ort modernste Launch Monitor-Technik und DNA-Tools für die Maßanfertigung von Golfschlägern zur Verfügung stehen. Auf die guten Instrumente allein verlasse ich mich jedoch nicht, sondern beurteile jeden Golfschwung immer auch auf Grund meiner Erfahrung.
Den Proshop am
Golf- und Landclub Schmitzho
f führe ich seit 2015 und habe mir in der Region Mönchengladbach-Heinsberg-Viersen einen Namen als Golffachmann gemacht. Golfdienstleistungen wie
Schlägerreparaturen
und -wartungen gehören ebenso zu meinem Angebot wie maßgefertigte Golfschläger und sportlich-elegante Golfmode sowie Golfschuhe zu Internetpreisen.  
Sie können Ihre Golfschläger gerne zum Griffwechsel, für Reparaturen oder sonstige Services bei mir vorbeibringen.
Webseiten und Social Media sind neben Golf mein zweites Standbein. Auf Grund steigender Nachfrage biete ich Komplettlösungen eCommerce für stationäre Geschäfte vom Design bis zum tatsächlichen Anlegen der Online Marketing Kanäle.
To bring innovation and creative freedom to the Golfsport and Style ecosystem by building quality products that are usable, useful, affordable and reliable.
Bring wieder die Stationäreladen in mittelpunk
To help you, our valued customers, users to cut down your Golf development time by half and help you build awesome equipments that perform for your business.
Für meine Web Agentur, vernetzen die kleineladen miteinander.